Cocos Island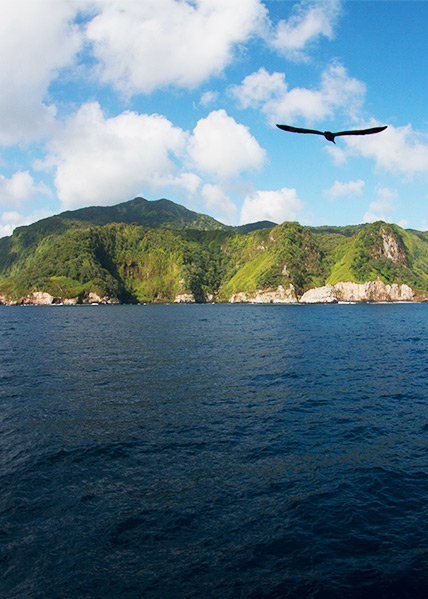 Sea Birds of Cocos Island
Cocos Island and its islets are important nesting sites for seabirds, especially bobos (booby birds), frigate birds, and white terns (Gygis alba).  It is the only nesting site in the entire Eastern Tropical Pacific, with the exception of Malpelo Island where a few pairs nest.
New registries have been made in 2018 (1), 2015 (4), and 2016 (1), which have been already included in the number of species of the Costa Rican Ornithological Association (AOC), for a total of 150 species by 2017. Of these, there is one unofficial species, 29 have no supporting evidence, and 2 are doubtful.
For marine/oceanic/pelagic birds, there are 28 species that are migratory visitors and 8 migratory residents.
Coastal visitor birds comprise 40 species.
The land birds are 56 visitor species and 5 residents, and one was introduced.
There are 3 common, 9 rare, 8 plentiful, 39 casual, and 82 accidental.
Birds of the Cocos Island National Park
Find here the Official List of Birds of Cocos Island. This list was drawn up in its origins in 1990 by Michel Montoya, and since then, it has been reviewed and updated several times by the same author. It has served as a basis for studies on the biodiversity of Cocos Island and as a material to establish and update bird lists in global databases.
Endemic species
In Costa Rica, there are three species and one sub-species of birds that are found only in Cocos Island National Park: 
Coccizus ferrugineus (Cocos Cuckoo).
Nesotriccus ridgwayi (Cocos Flycatcher)
Pinaroloxias inornata (Cocos Finch)
Setophaga petechia aureola (Yellow -"Cocos"- Warbler).